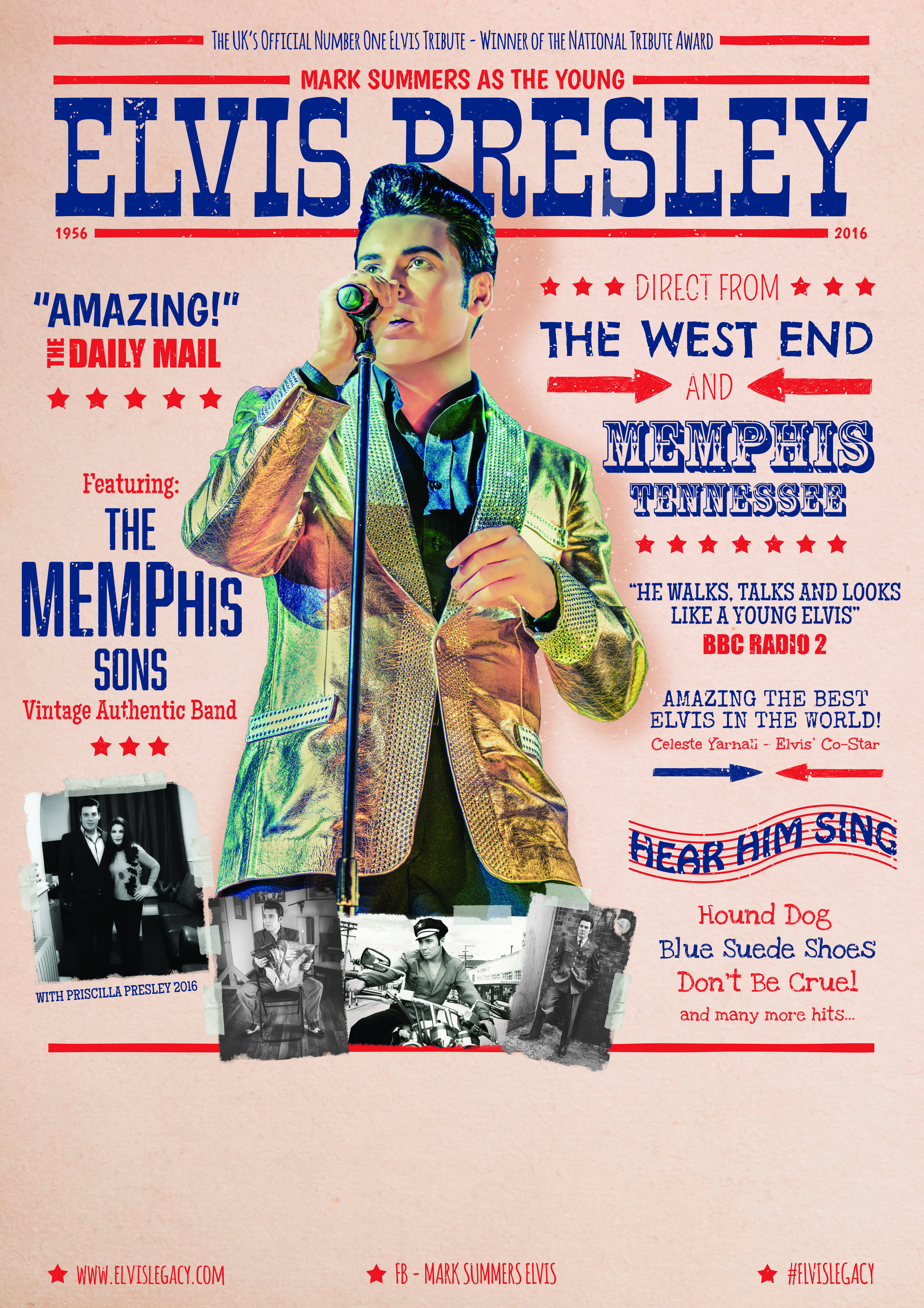 Mark live on stage as the 'Young Elvis'
We also pack in some of the most requested songs from ELVIS time in Vegas such as 'Wonder of you' 'Suspicious Minds' 'In the Ghetto'
This NEW show has been carefully put together after several years of talking to fans and show producers, we wanted to create a show for the fans based on their comments and song requests, we think we finally have; something for everyone! We've taken advice and information from people who were actually with ELVIS and performed with him, meaning this show is built for the fans! The show will include a stage set and background (Selected shows only)
The show will be touring from July 2017 both in the UK and worldwide, please note the Memphis Sons backing band are only appearing at selected shows please check tour guides for more details, the same show will also be performed solo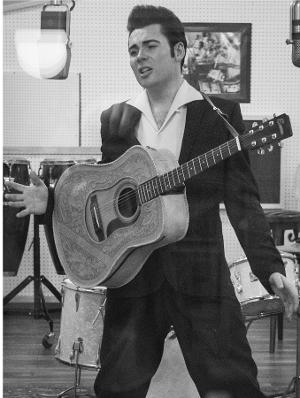 Mark at the Sugar Ray Vintage Recording Studio
The New Show for 2017-18 show is focussed on the 'Young a Elvis Years' packed with all your favourite hits from the early Sun Records such as 'That's All Right' 'Shake Rattle n roll' through the 50s with hits like 'Hound Dog' 'Blue Suede Shoes' and 'Don't be Cruel' we then transport you to Hollywood featuring hits from ELVIS' movies including Jailhouse Rock, GI Blues, Viva Las Vegas and many more... Then depending on venue and show we recreate the 1968 comeback special ELVIS crowning moment and the most talked about musical comeback in history!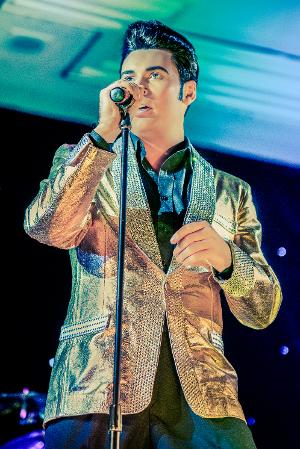 The only touring authentic 'Young Elvis' show in the UK 2017-18!

From the costumes to the instruments for the first time in the UK we have produced a high energy, vintage look and feel Elvis show. Not the typical vegas jumpsuit shows; this show is guarenteed to leave you 'All Shook Up' and wanting more....