The Elvis Legacy - Mark Summers Tribute to Elvis Presley is one of the top selling international Tribute acts, voted the UK's Official Number One ELVIS Tribute 2018 Three times Winner of the National Tribute Music Awards; described as 'The closest to ELVIS' performing worldwide for over 10 years! Appearing with ELVIS movie co-stars, original band members, close friends, Memphis Mafia and members of the Presley family including Priscilla Presley. Mark has been lucky enough to be invited to meet Priscilla four times and is a top selling International Elvis Tribute Artiste; Direct from 'Memphis' and the 'The West End'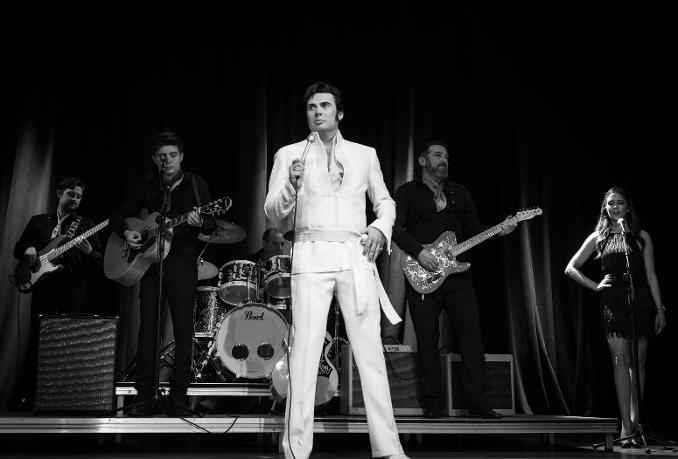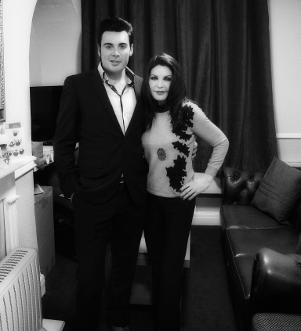 "Elvis
Tribute Mark Summers has to be the sexiest Elvis ever. His stunning performance is spookily like the young Presley and his voice, movement and animal-like grace drew sharp intakes of breath from many in the audience" Review from the
"You guys look great, i just love it"
Aug 2014 Priscilla Presley
(Memphis)
"Unique... Fresh and different..." Priscilla Presley 2015 (UK)
The Memphis Sons are Marks Official backing band; a four piece authentic sounding and looking Band. A real Memphis style and sound adding a real energy to the show like no other...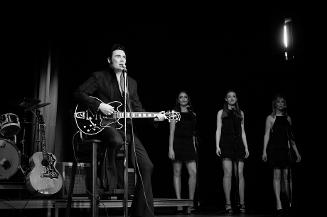 From the Early Sun Recordings such as 'Baby Lets Play House' and 'That's Alright' through the early 1950's including all Elvis' greatest hits from 'Heartbreak Hotel' to 'Jailhouse Rock' we cover a wide selection of Elvis' Hits including hits from his movies such as 'GI Blues' and 'Viva Las Vegas' and now the 1969-70 era complete with 'Suspicious minds' 'In the Ghetto' and many more.


The show is packed with all your favourite hits, sure to leave any audience 'All Shook Up'. Marks young energetic approach to the King mixed with his remarkable voice and looks will excite and entertain any audience. Mark brings the King back; raw and full of charisma "Elvis is alive" Reveal Magazine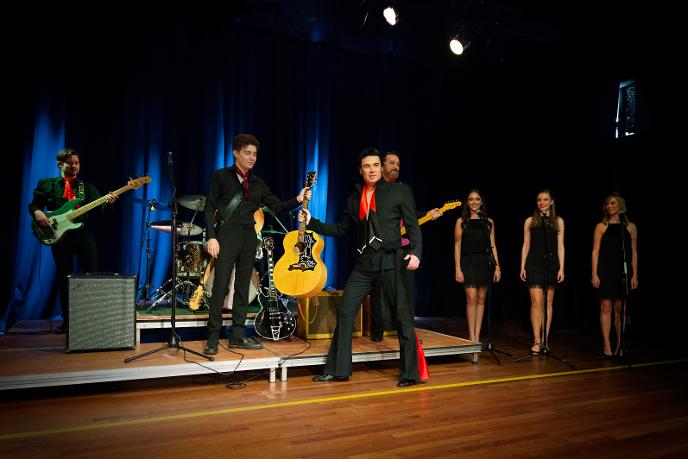 Mark Summers Management have designed a new concept of the King, something unique attracting a wider audience, something for everyone from children to Grandparents it has been adapted as a family show.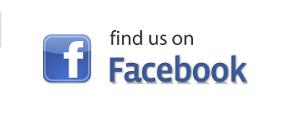 We work with a selection of major Entertainment companies and all leading UK Agents including...