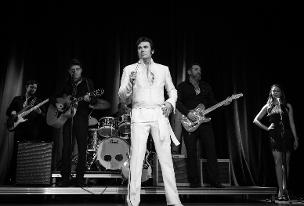 The Memphis Legacy Band; a unique vintage style band creating the ultimate authentic ELVIS sound, using handpicked musicians to add a style and sound like no other ELVIS backing band. The band use instruments similar to ELVIS' original stage line up, to add to the character and sound on stage!
Special Guest Guitarist Denis McNulty was Del Shannons Guitarist for many years both in the UK and USA. Playing on Dels Live recordings and tours. He also played with the Drifters, Ben E King, R Dean Taylor, Edwin Starr to name a few. In 1960 Elvis met Del Shannon and would perform his song Runaway Live at the International Hotel Las Vegas, we re-create this live on stage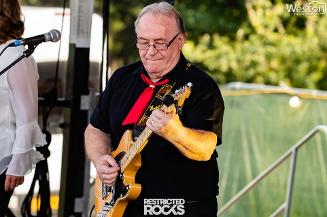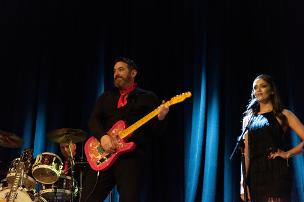 Lead Guitar - Andy McHugh
With a history in Blues and Rock music, Andy has been part of our band for the past several years, recreating those iconic Scotty Moore and James Burton licks like no other. Using replica guitars on stage really creates that authentic Elvis sound! One of the most talented tribute guitarist's in the UK today!
Piano/ Keyboards - Alex McAllister
Better know as 'Big Al' for his big sound on stage. Alex is responsible for the Piano and orchestral sound on stage, his style covers everything from the early rock n roll hits through to the big power ballads. Alex has a long history in music performing in many major shows in the UK.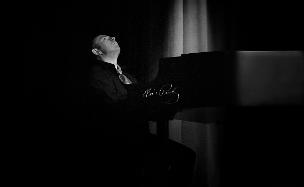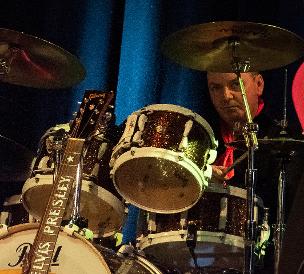 Drums- Dave Parkinson
"The Little guy on Drums"
Dave has played Drums for many years on productions around the UK and abroad, in the past playing with other leading Elvis shows. Dave's thunderous sound on stage has that dynamite impact Elvis' drummer Ronnie Tutt had!
Dave has been a key member of the band for the past few years, a sense of humour on stage fans love.
Bass Player - Kevin Walker
The Bass line of the group; keeping the groove on stage.
A first class Bass player of many years both in the UK and Europe as part of many successful bands, a firm member of our band for several years... known as
"The Happiest Guy in show business"
Creating a Unique sound on stage similar to Elvis' TCB Band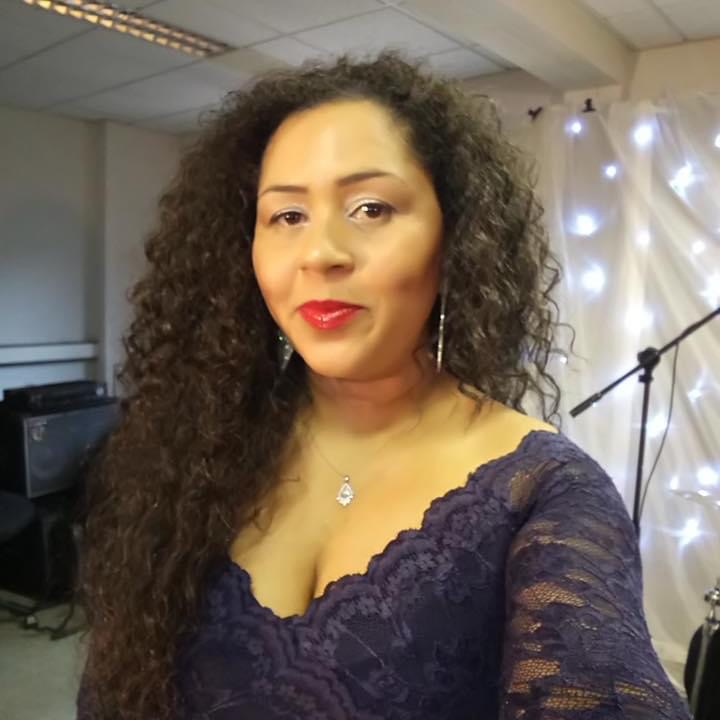 Introducing Natalie Brown, our
superbly talented lead backing singer.
Natalie brings a soulful gospel sound to the band, a dynamic entertainer.
Natalie has worked with many leading Tribute shows in the UK for many years, her soulful vocals have added do much to the overall band sound and her glittering personality to the stage.
Natalie will be appearing at selected shows in 2023-24
Backing Singers
At selected shows we have a fantastic selection of talented backing singers we use alongside the band. All professional singers and performers, also adding a little glitz to the stage!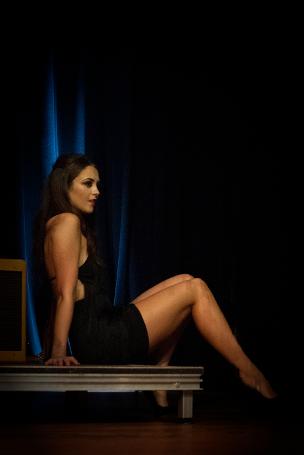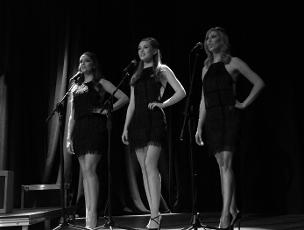 Rhythm Guitar - Vocals
At selected shows we add a Rhythm Guitar and extra vocal for that big sound.